OPERATION DONUT

Resistance = Heavy
Technical level = 5
Resources = Medium
Terrain = Highland
Occupier = Series 9



Strategy:
Your forces are set at the point 1. The enemy camp is at the area 2. At the first, you must occupy the entrance of robot's camp (point 3). Decoy and kill guards (two Seeders and one Tankbot) and then destroy Pod Cannon and Lightning Generator there (see below). Build up your camp at the point 3, defend it and stregthen your forces. Spirit Archers are the best as a entrance guards. Destroy enemy buildings stepwise. The best units for this job are Rioters. After this, destroy enemy resources at the area 4. Make two Fighters and destroy the rest of robots.

Notes:
1. Your forces are assaulted from different directions and very frequently. Therefore be attentive and defend from all directions.
2. An alternative strategy is building of your camp at the point 5. But this strategy is for long time.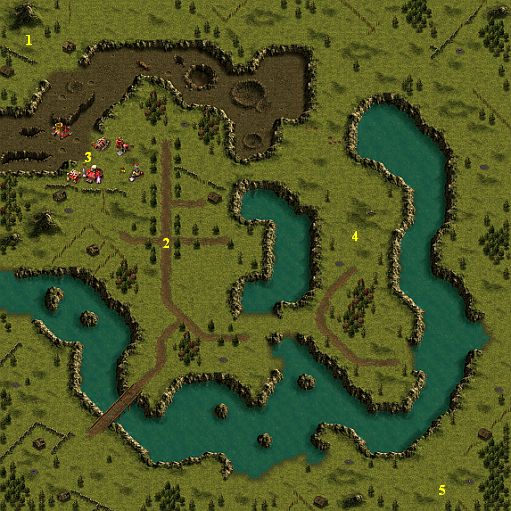 Tactics against Pod Cannon: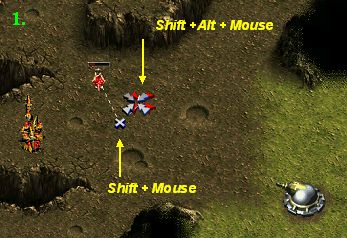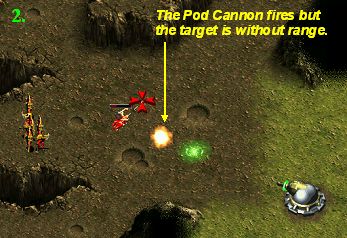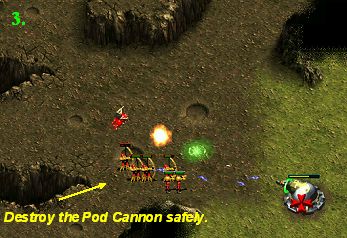 Tactics against Lightning Generator: