ROBOTS MUST DIE!

Resistance = High
Technical level = 5
Resources = Medium
Terrain = Urban
Occupier = Series 9



Strategy:
This mission is the same as the mission "End to the machines" for Evolved. Therefore, the strategy is the same too. You have 8 infantrymen, a Mobile Outpost and Mobile Drill Rig at the point 1. Go to the point 2 and wait for enemy patrol (4 Radiators and Tankbot). When this patrol go back, move your forces to the point 3. Send a warrior to the point 4 and you obtain 18 infantrymen there. Crush the bridge 5 and destroy the patrol on the crossing 6. Go to the entrance of enemy camp (the point 7). This entrance is defended by Force Wall, Distance Seeder and Pod Cannon. Destroy them (see hints), crush all enemy camp and build up your base there. Send your infantrymen back to the bridge 8 and destroy it. Strengthen your defence and resources. Make 24 Fighters and then attack the enemy base at the area 9. At the first, destroy antiaircraft forces there and then crush all around. Go back to your base, repair Fighters and then crush enemy bases at the area 10 and 11. In the end, clear up the rest of the map.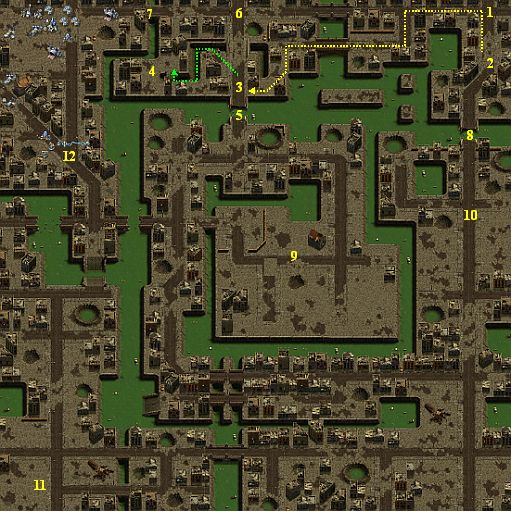 Hints:
1. The destroing of enemy towers: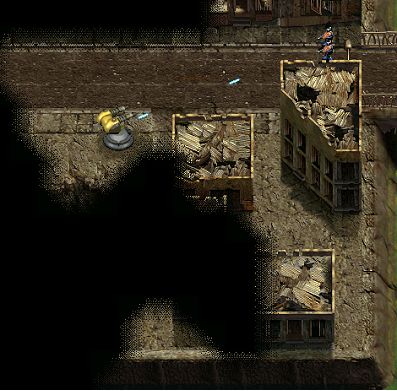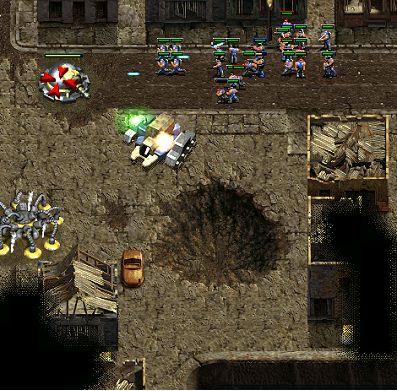 2. A good defence line is at the point 12. Send your warrior and inflame the oil puddle there (use ALT). When the puddle burn out, you can build there.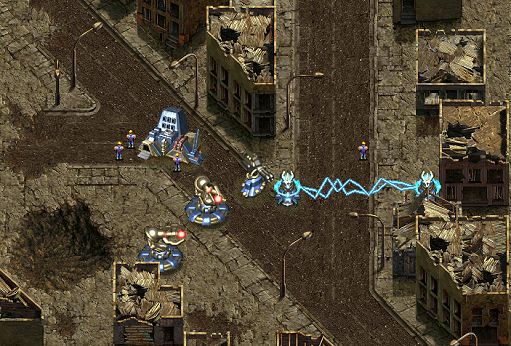 3. The production of 24 Fighters is lengthy. Build up two Machine Shops and then speed up the game (Menu - Options - GameSpeed).